In the Perspectives series, MAPS Americas Region President, John Pracyk, MD, PhD, MBA speaks with leaders from Johnson & Johnson, where John is Integrated Leader, Medical Affairs, Preclinical and Clinical Research at DePuy Synthes Spine (a J&J company). Rather than publishing each interview separately, John has chosen to organize these interviews by topic, distilling the opinions of J&J thought leaders to demonstrate consensus or offer distinct viewpoints on issues of importance for the practice of Medical Affairs.
Here we will explore the process of evolving into a people leader, which is an essential skill for career advancement across all Medical Affairs roles. Like most healthcare professionals, almost all of us began our careers in some form of didactic training (classroom) followed by some form of practical experience (clinical rotations) where experience leads to increasing responsibility for patient care. Whether it be pharmacy, nursing, research, physicians or surgeons, there is a course of professional maturation that builds upon foundational skills, experience, and professional guidance, much like the guilds that flourished in Europe between the 11th and 16th centuries. Conceptually, these guilds were associations of tradesmen, merchants, or craftspeople that came together for mutual aid, protection, and for the furtherance of their professional interests. In the healthcare fields we all begin as sole contributors and become extremely proficient at a certain area of specialization. However, at some point we will be faced with a decision to continue our specialization or broaden our skills as a leader.
Here we will be exploring how some of the top Medical Affairs leaders from Johnson & Johnson think about evolving from a highly skilled individual contributor to a people leader.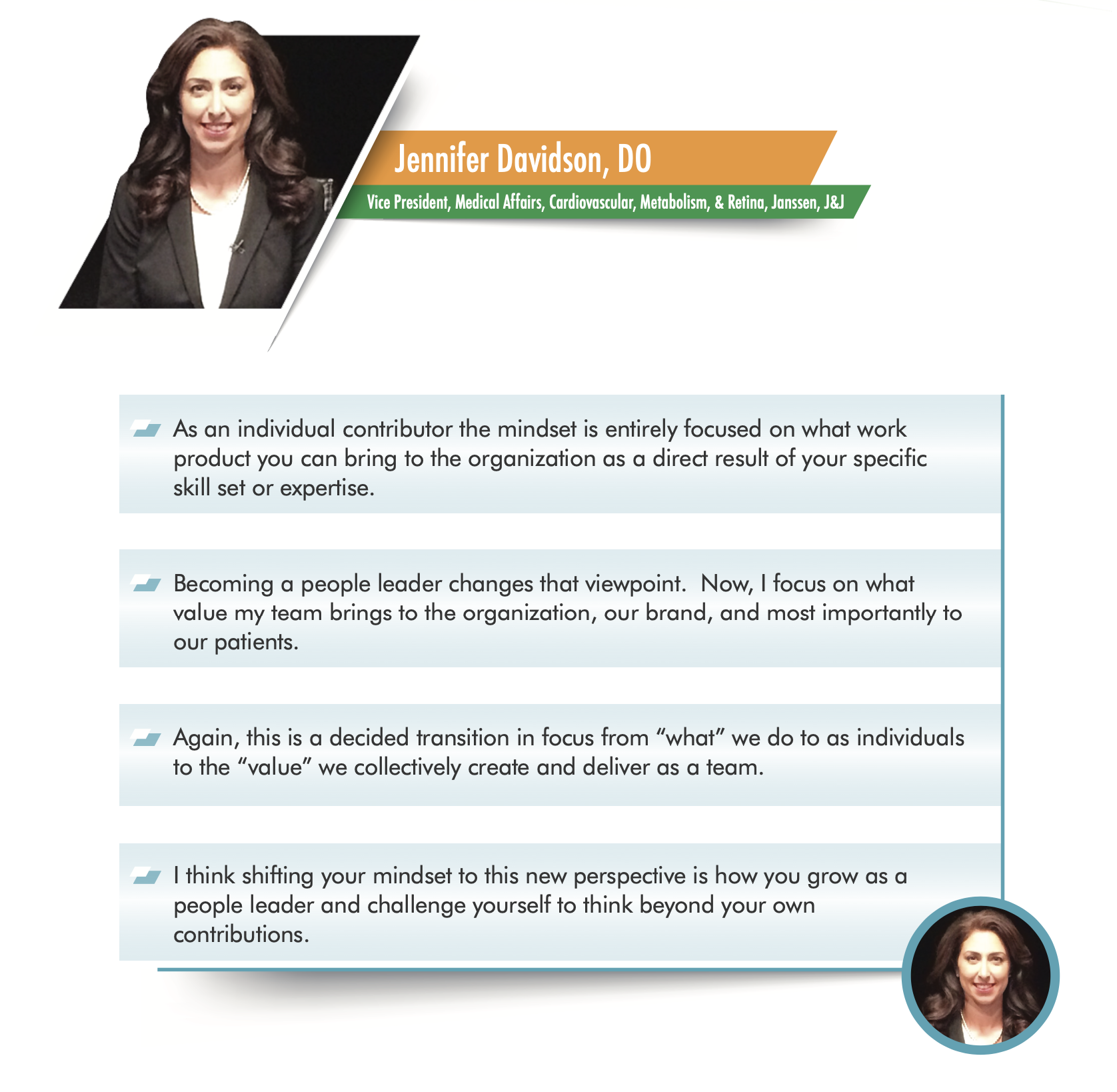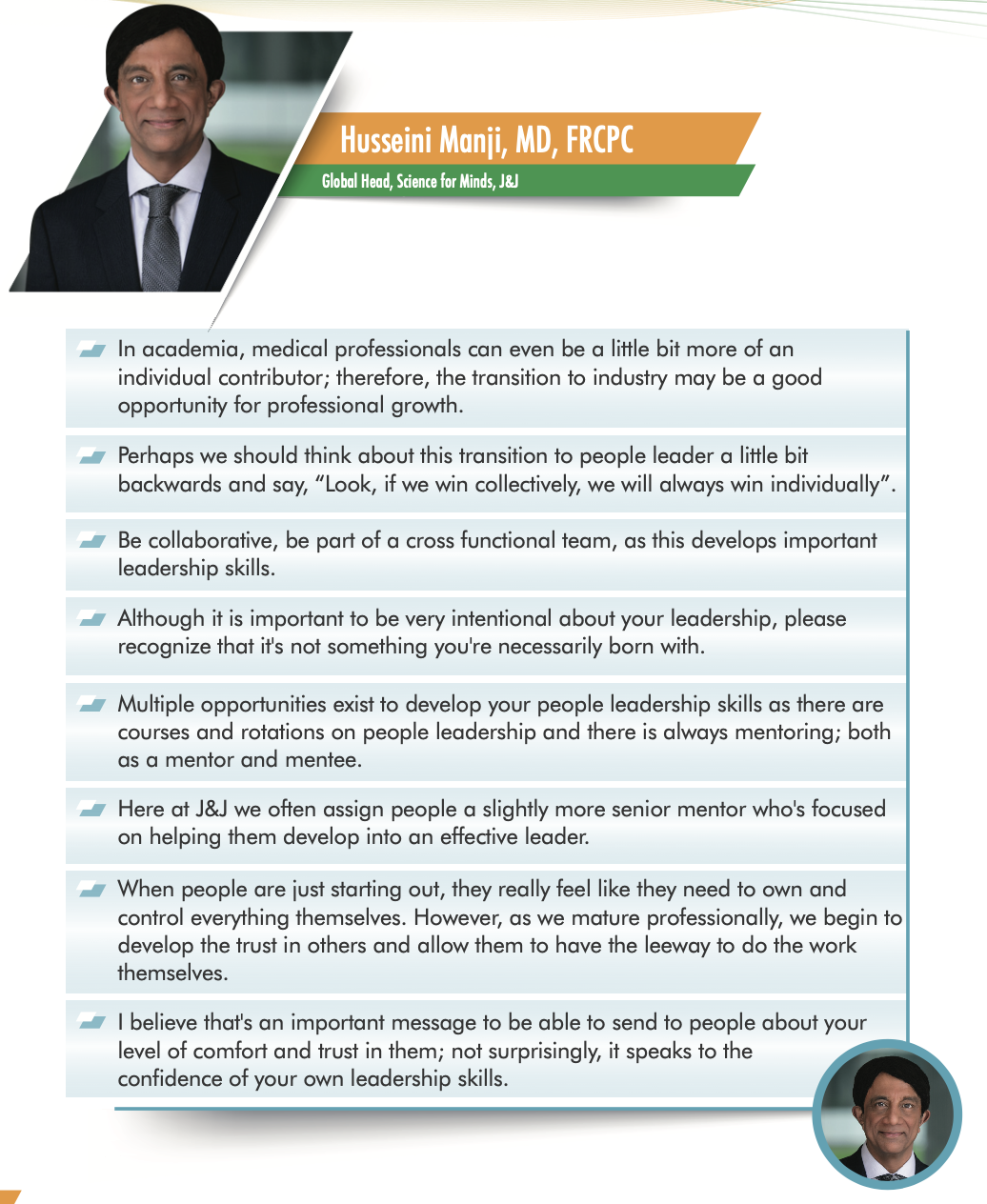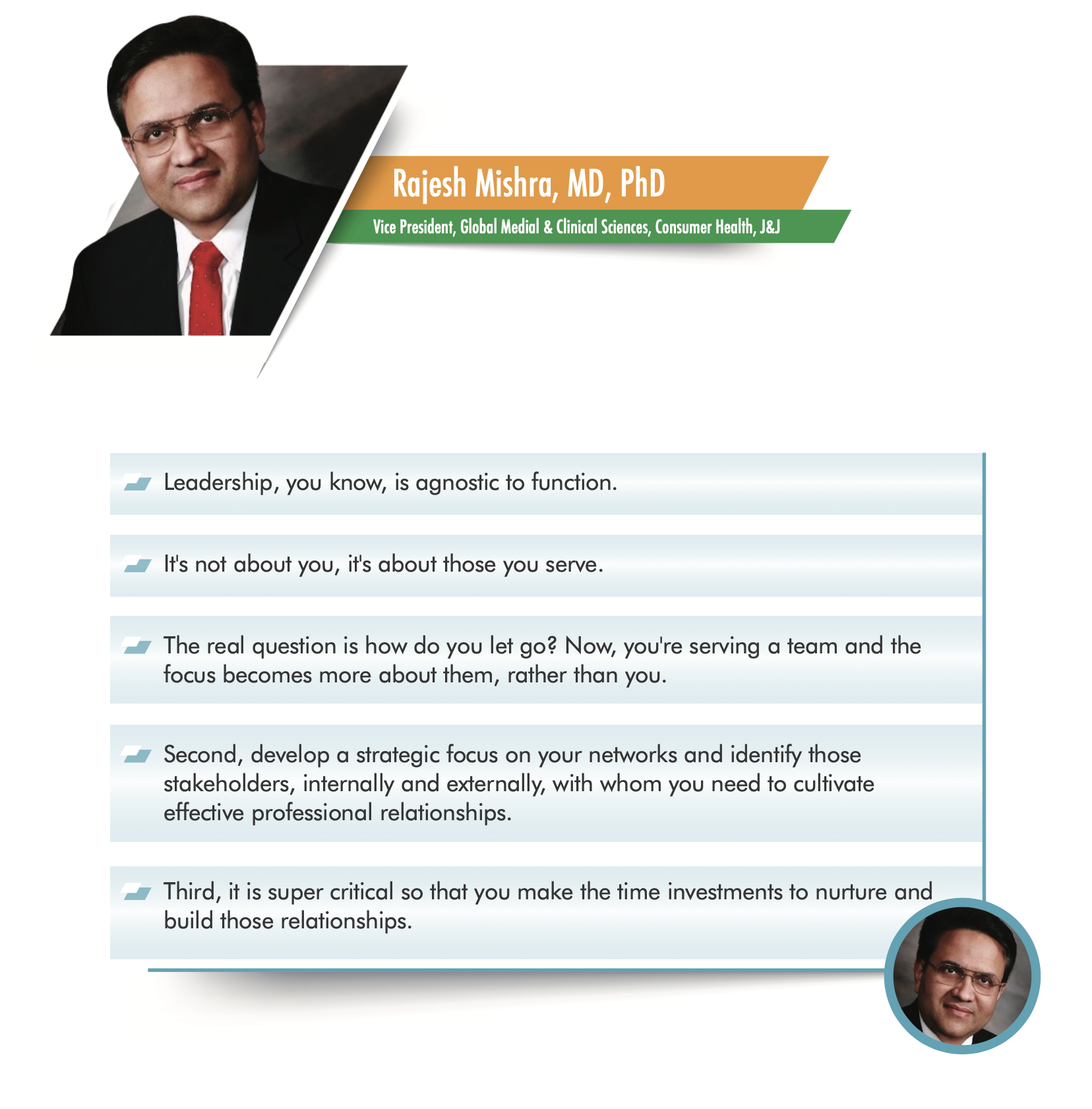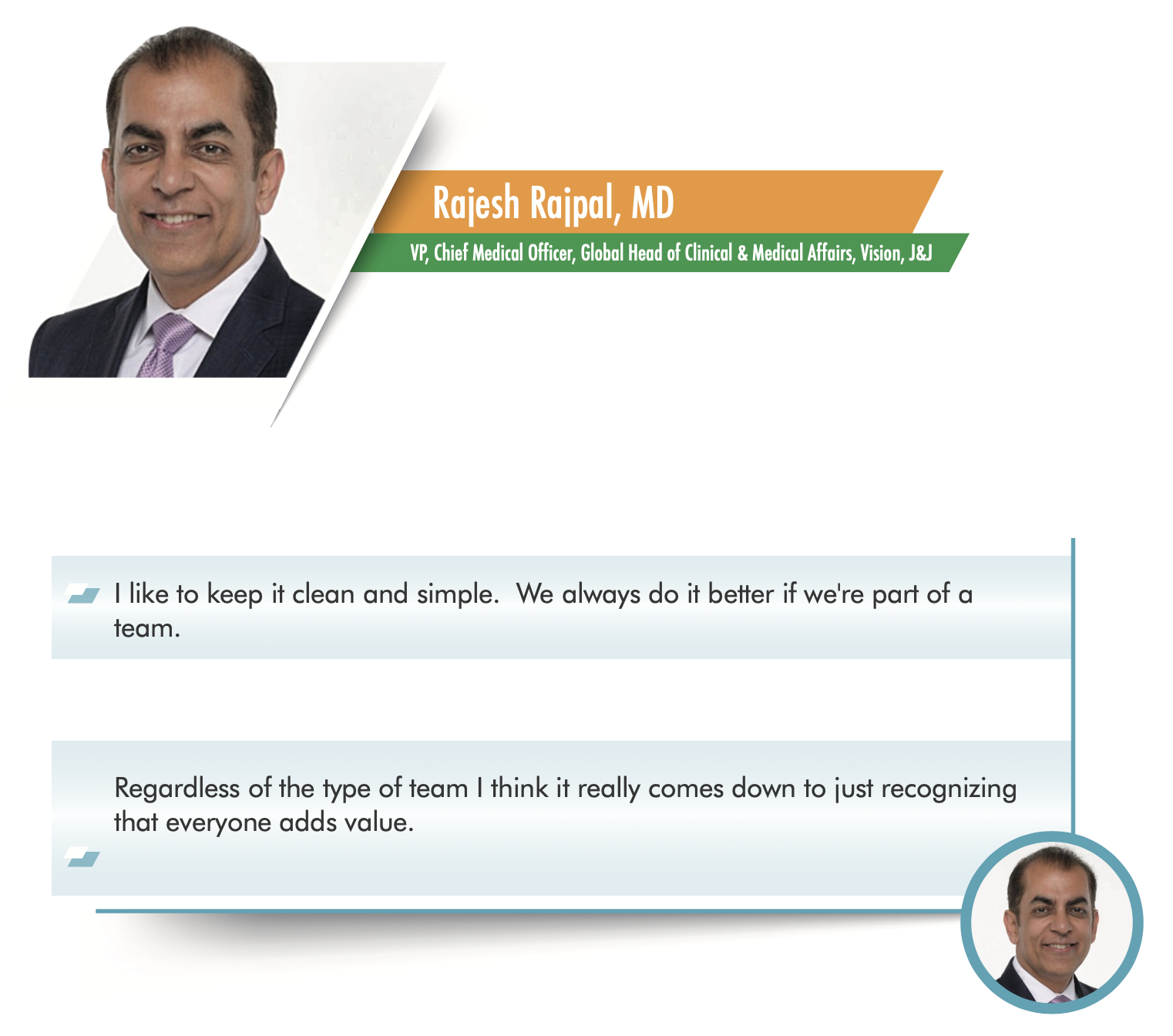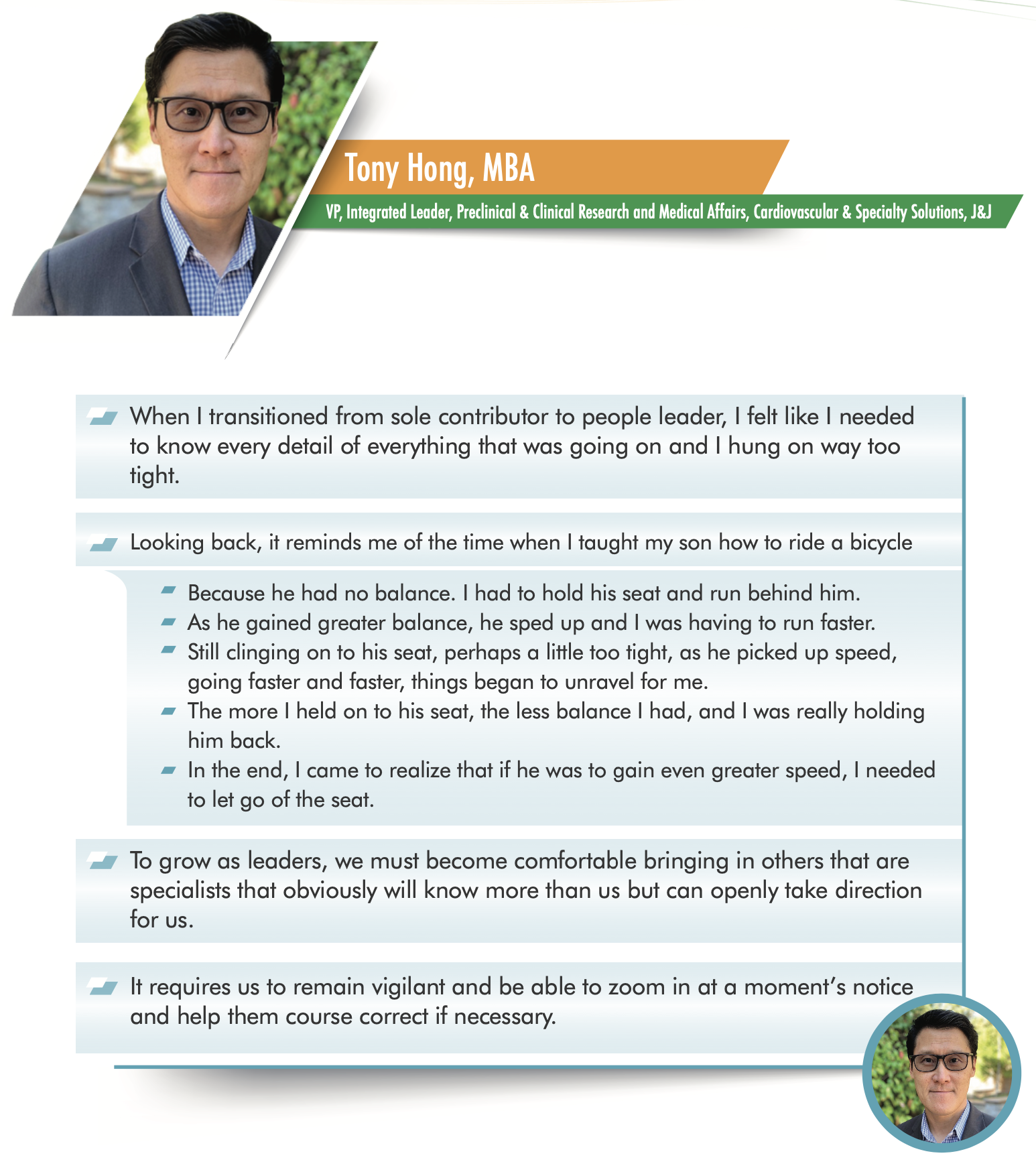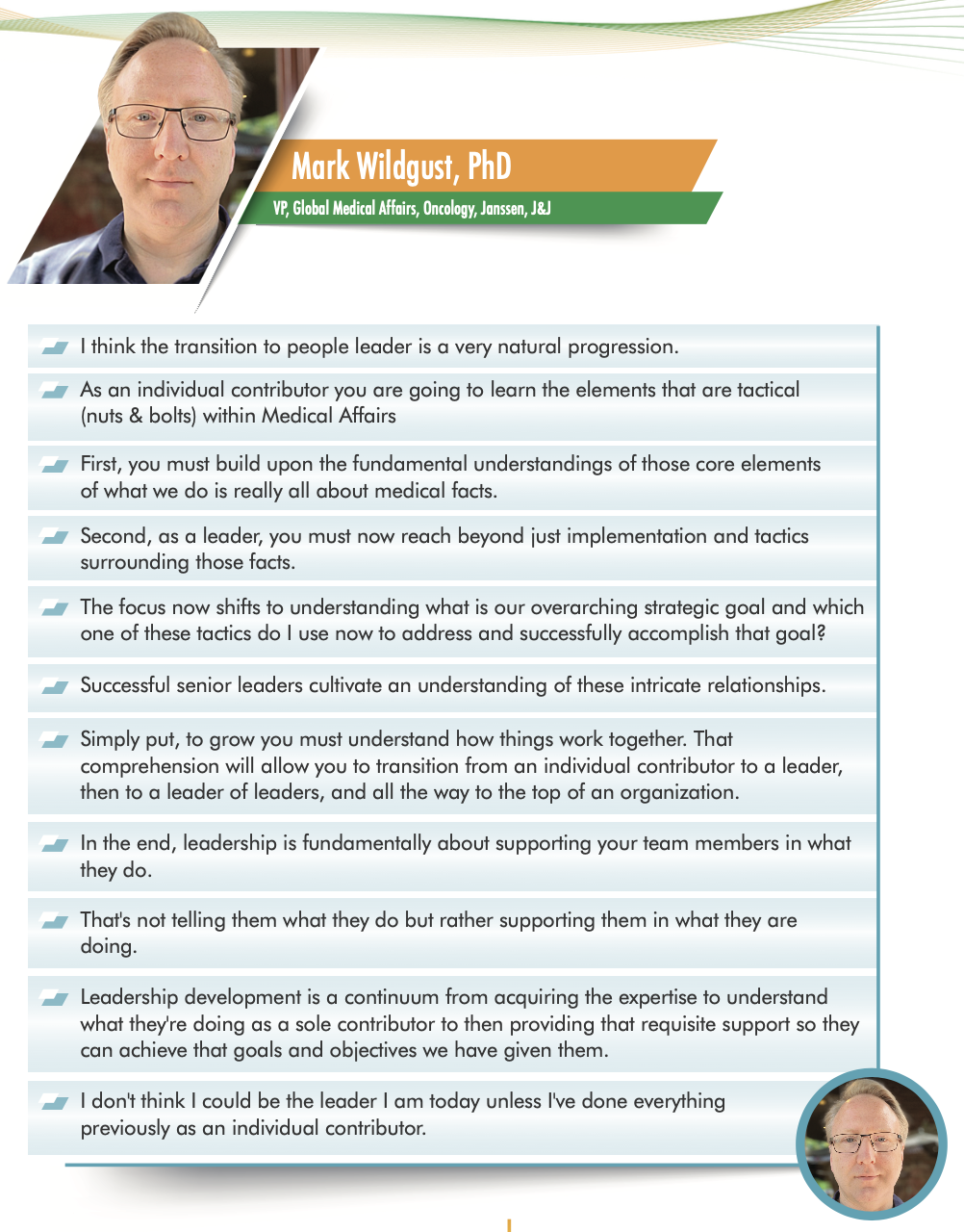 The views expressed in this article represent the opinions of the individual contributors only. None of the contributors is speaking on behalf of any Johnson & Johnson-affiliated organization.