In the Perspectives series, MAPS Americas Region President, John Pracyk, MD, PhD, MBA speaks with leaders from Johnson & Johnson, where John is Integrated Leader, Preclinical & Clinical Research and Medical Affairs at DePuy Synthes Spine (a J&J company). Rather than publishing each interview separately, John has chosen to organize these interviews by topic, distilling the opinions of J&J thought leaders to demonstrate consensus or offer distinct viewpoints on issues of importance for the practice of Medical Affairs.
Career development means different things to different people. It can mean acquiring a set of skills over a period of years. But in this article, we will focus primarily on career advancement whether it's a role expansion, lateral move, stretch assignment, or an outright promotion to a higher role. So, what's the secret to advancing through the world of Medical Affairs? After all the path through a Medical Affairs career may seem convoluted compared to the defined and even streamlined career paths often seen in of hospitals, health systems (integrated delivery networks), and academia. Being able to manage yourself, your people, and your mission is the key to navigating any professional career. However, one unique aspect of Medical Affairs is that it involves leadership through influence in a highly matrixed environment of other professionals (Commercial, Regulatory, R&D, Legal, Quality, Health Care Compliance, etc.) of which there is not a direct reporting relationship. Additionally, many Medical Affairs teams have expanded to encompass Preclinical (Nonclinical) Research, Clinical Research, Field Medical, Lifecycle Management, as well as Health Economics Outcomes Research & Market Access.
Here we explore how some of the top Medical Affairs leaders from Johnson & Johnson think about career leadership development opportunities and challenges.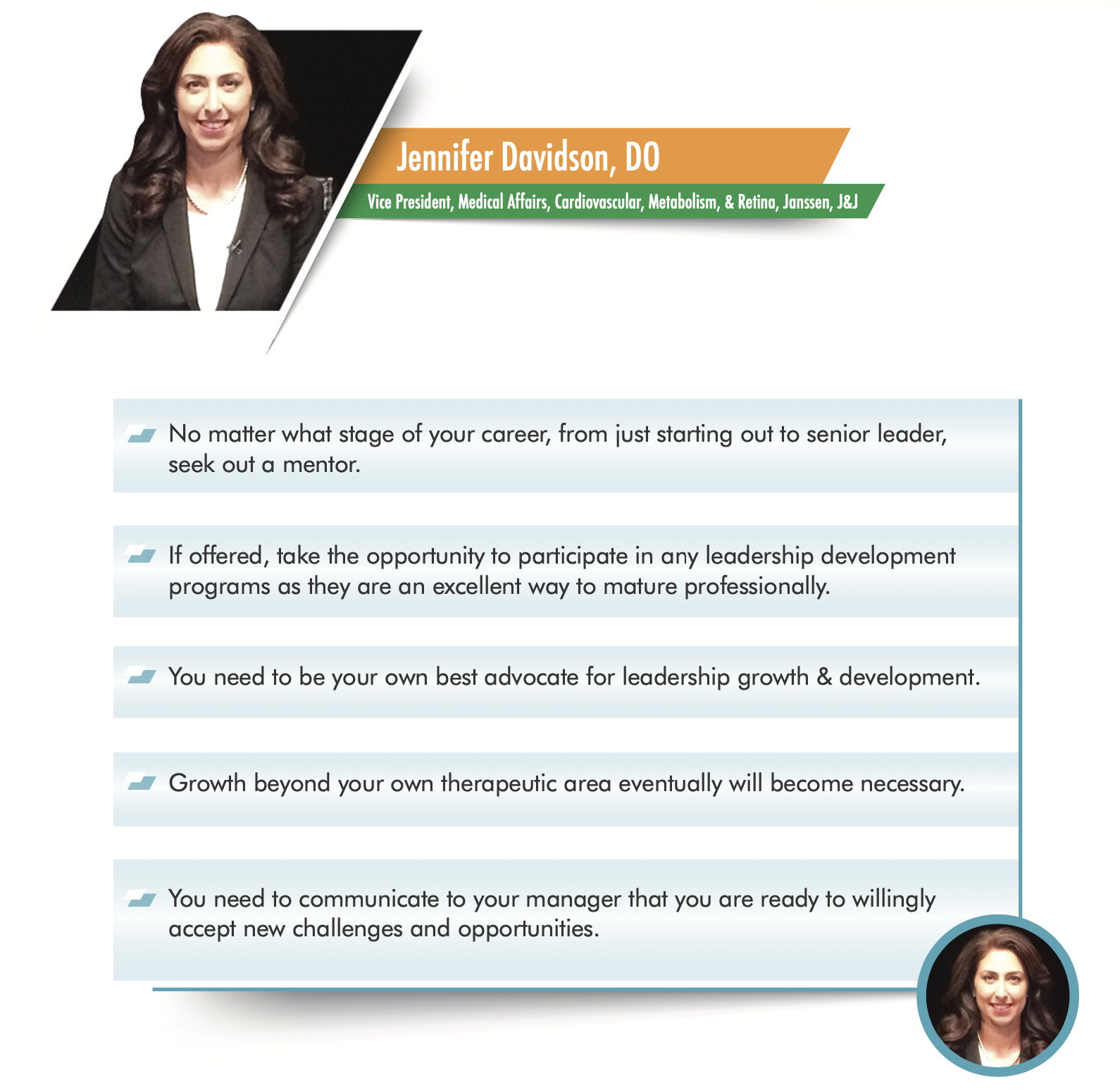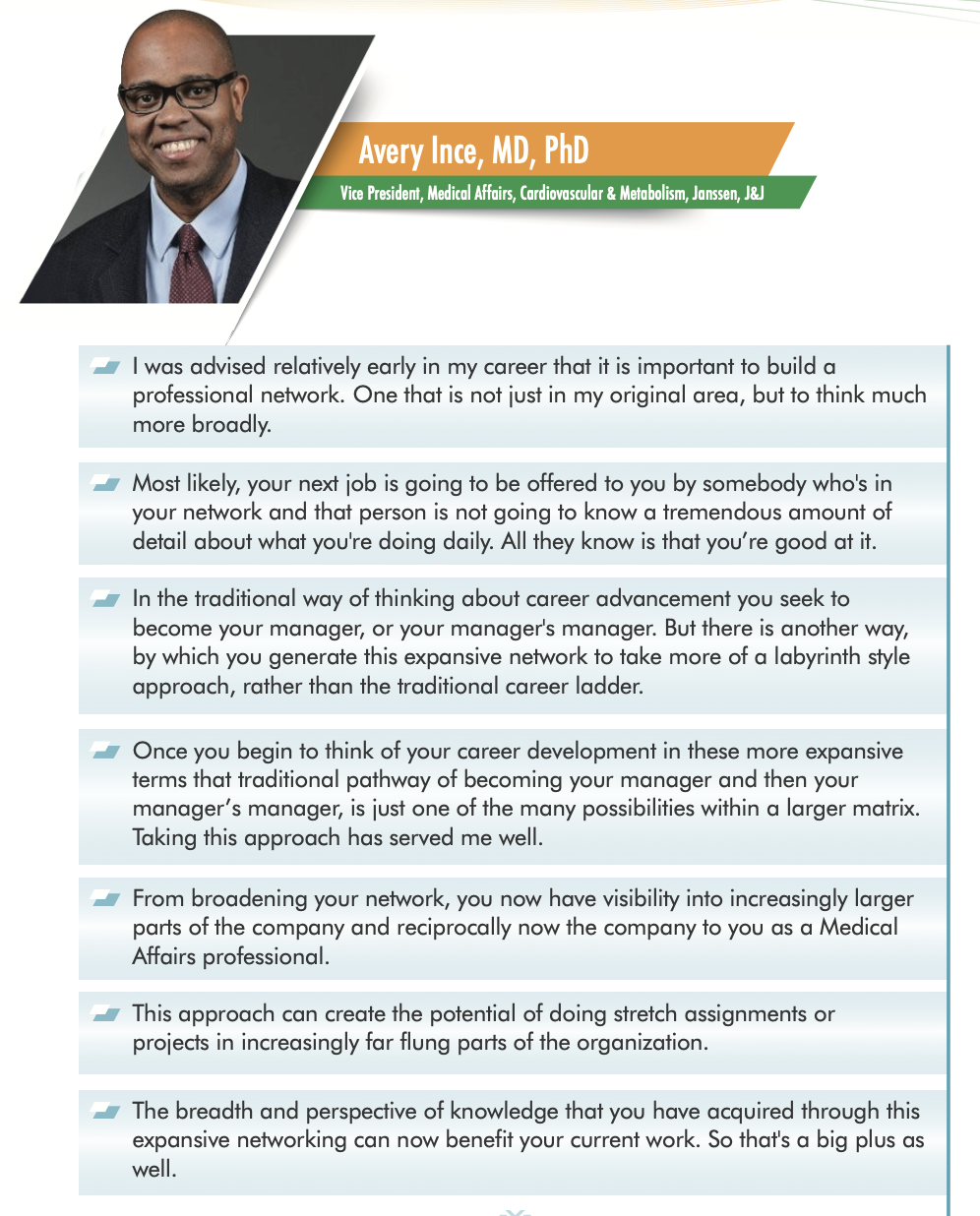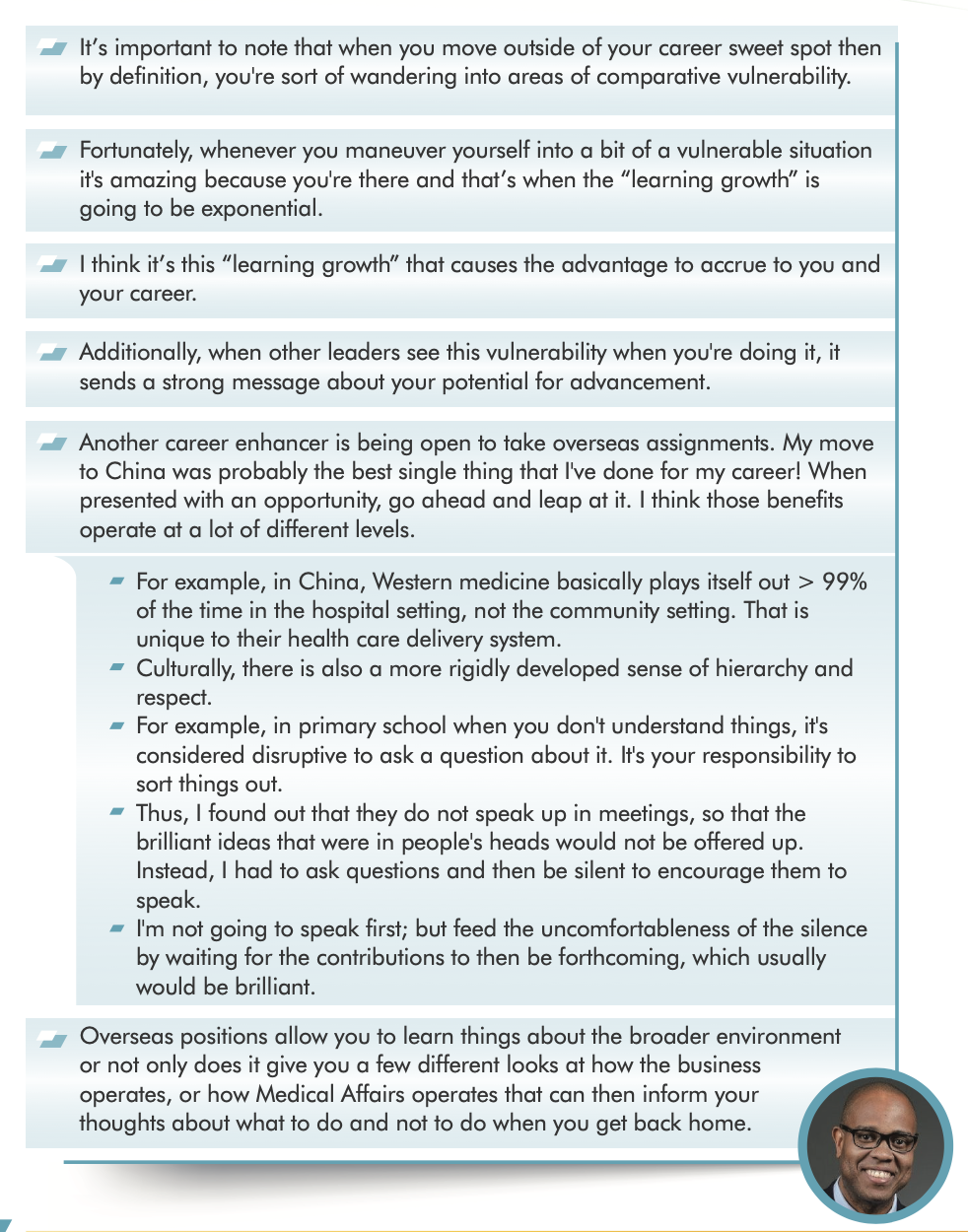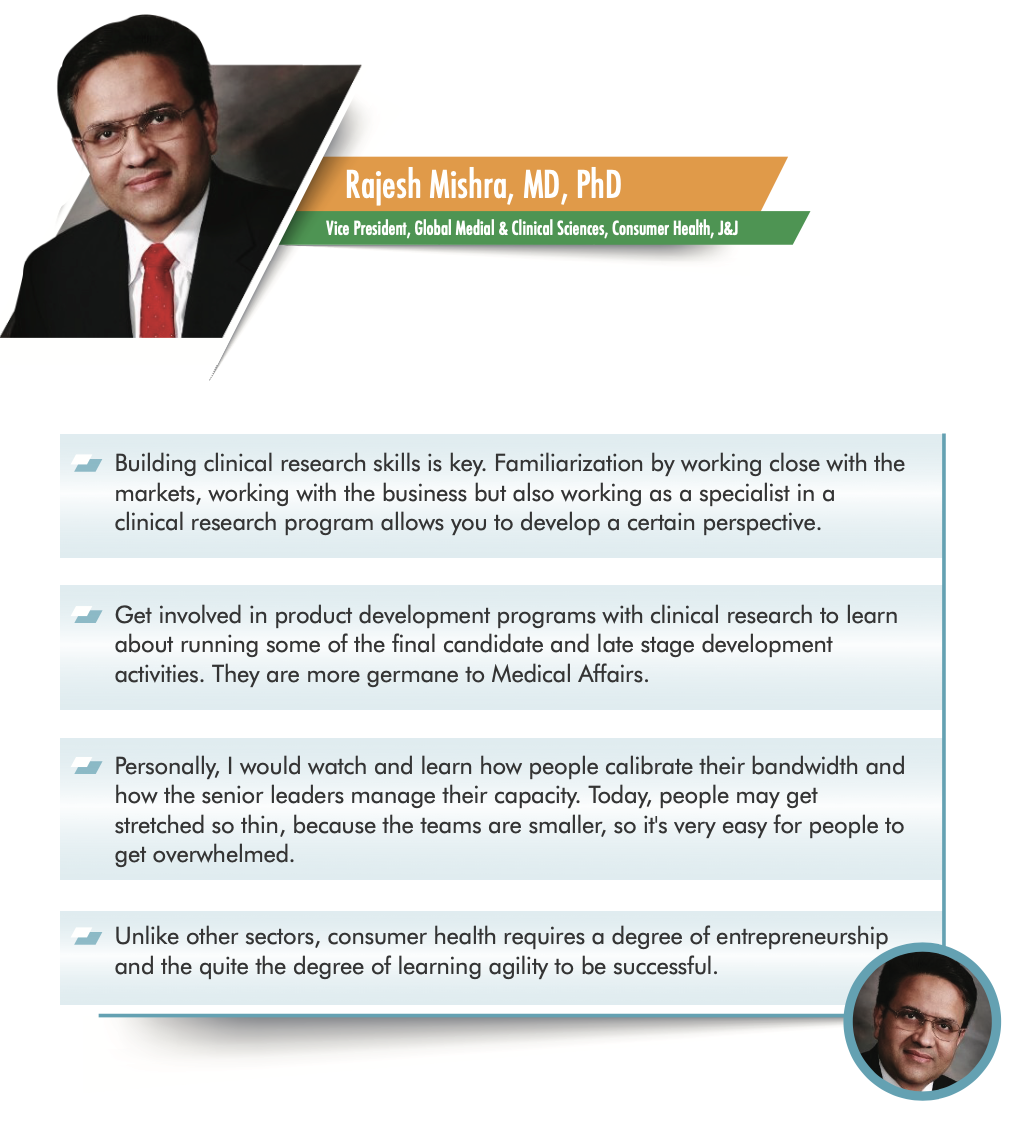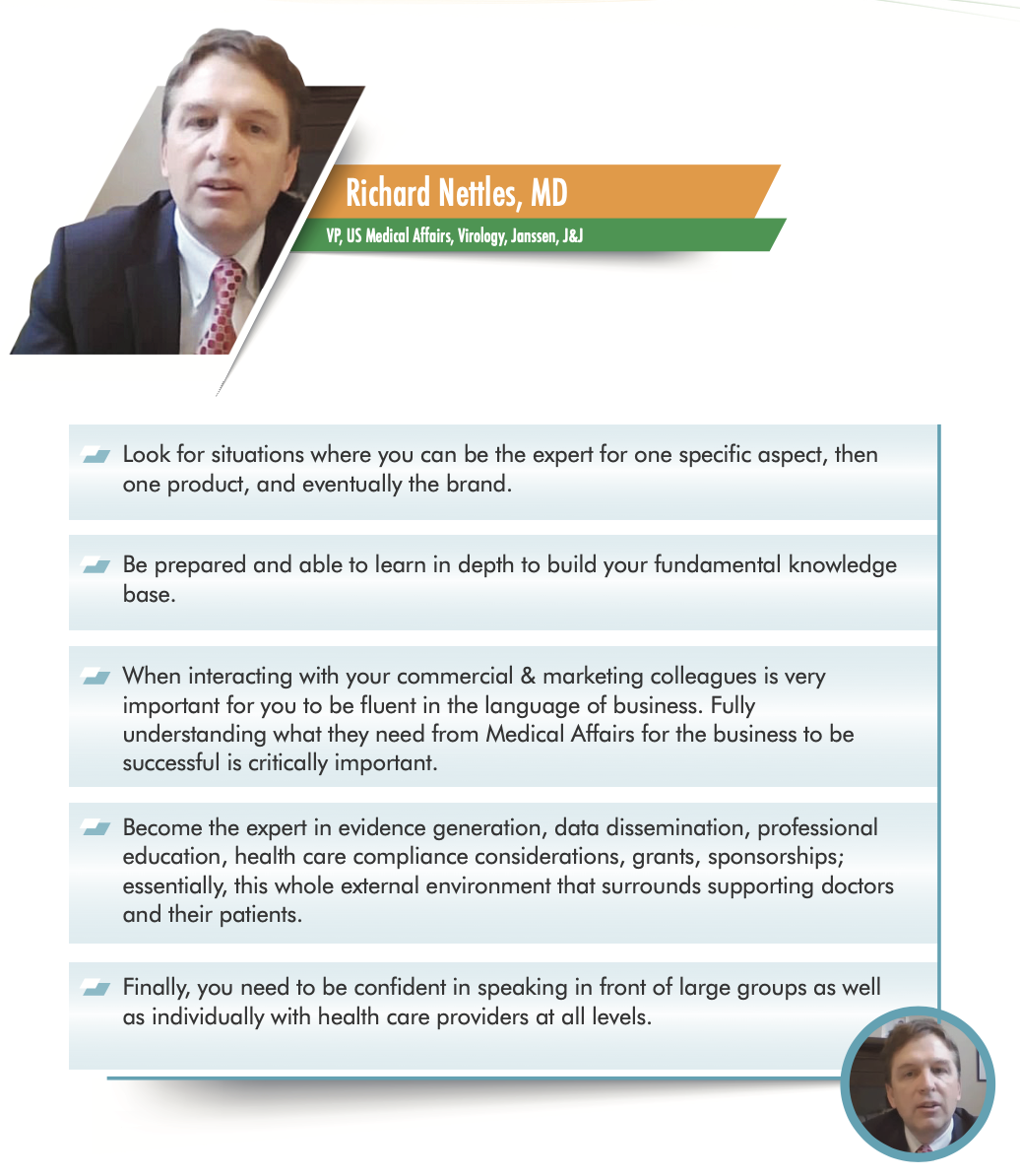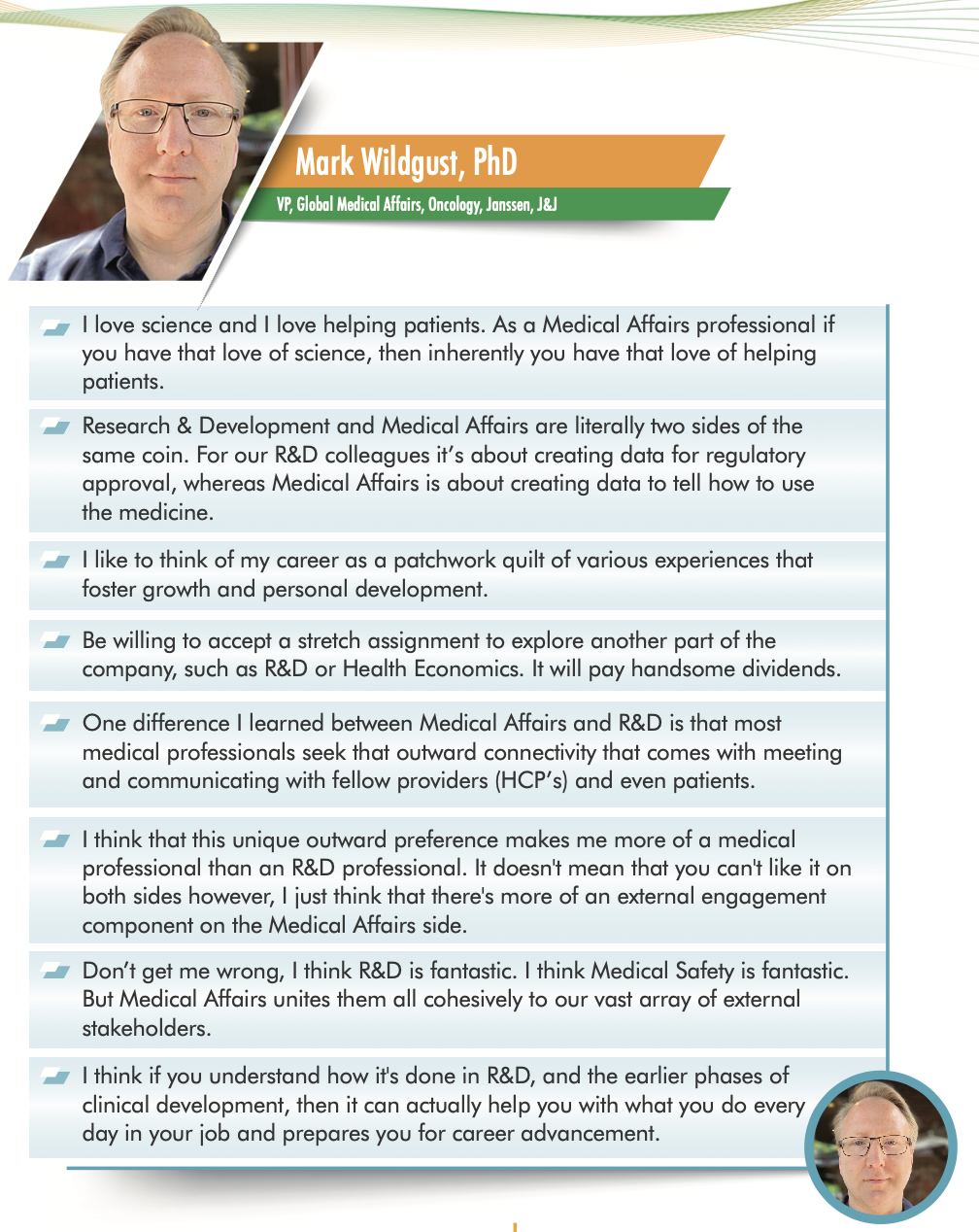 The views expressed in this article represent the opinions of the individual contributors only. None of the contributors is speaking on behalf of any Johnson & Johnson-affiliated organization.