In the Perspectives series, MAPS Americas Region President, John Pracyk, MD, PhD, MBA speaks with leaders from Johnson & Johnson, where John is Integrated Leader, Preclinical & Clinical Research and Medical Affairs at DePuy Synthes Spine (a J&J company). Rather than publishing each interview separately, John has chosen to organize these interviews by topic, distilling the opinions of J&J thought leaders to demonstrate consensus or offer distinct viewpoints on issues of importance for the practice of Medical Affairs.
After entering Medical Affairs and developing an area of expertise, a common question that arises is whether the pathway to further personal development and career advancement necessitates mastering new therapeutic areas. Typically, there are three ways in which to master new therapeutic areas: Temporary assignments, role expansion, and career rotations. Here, we will be exploring how some of the top Medical Affairs leaders from Johnson & Johnson think about managing this challenge of broadening the focus of a Medical Affairs career to encompass new and multiple therapeutic areas.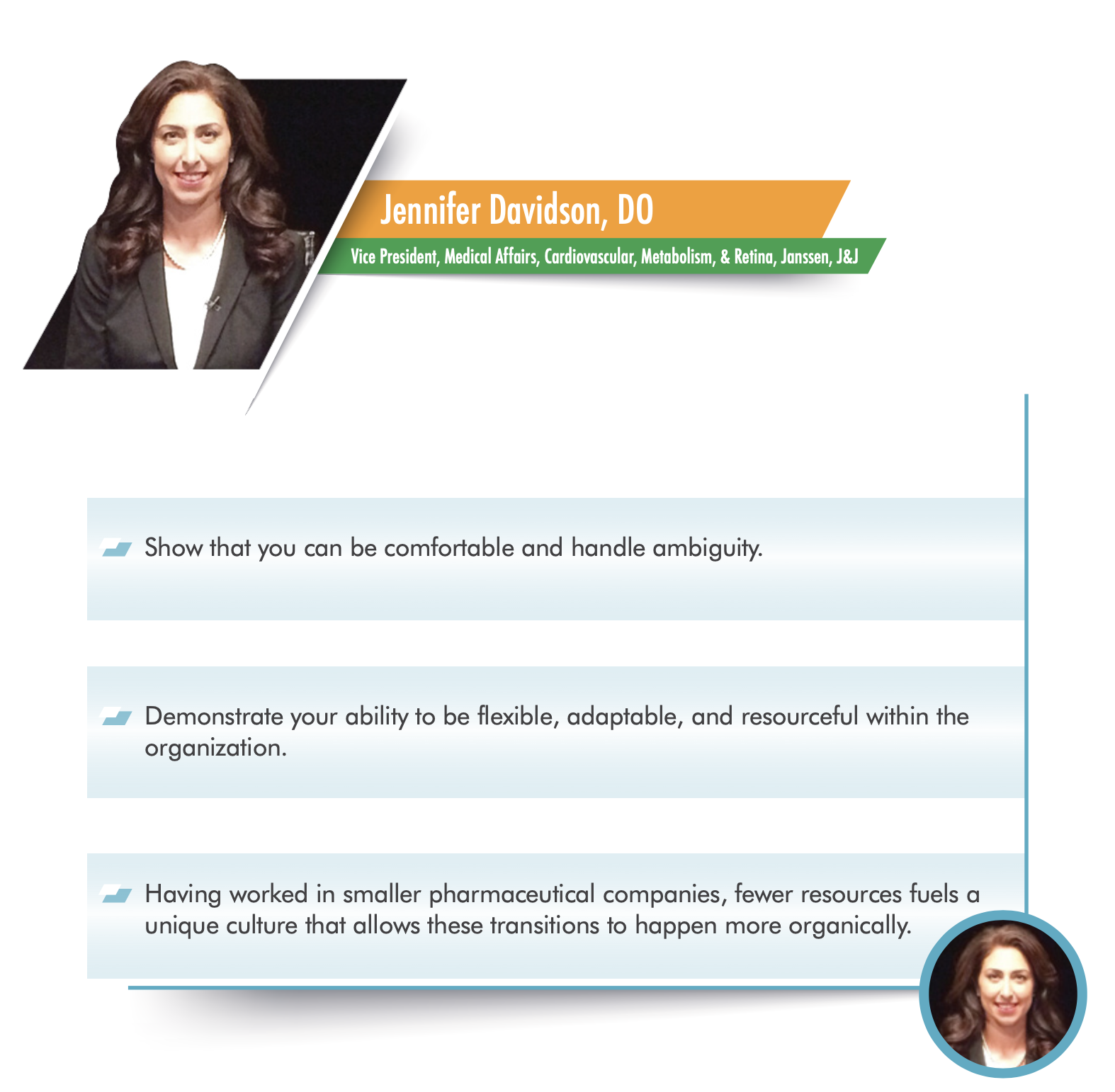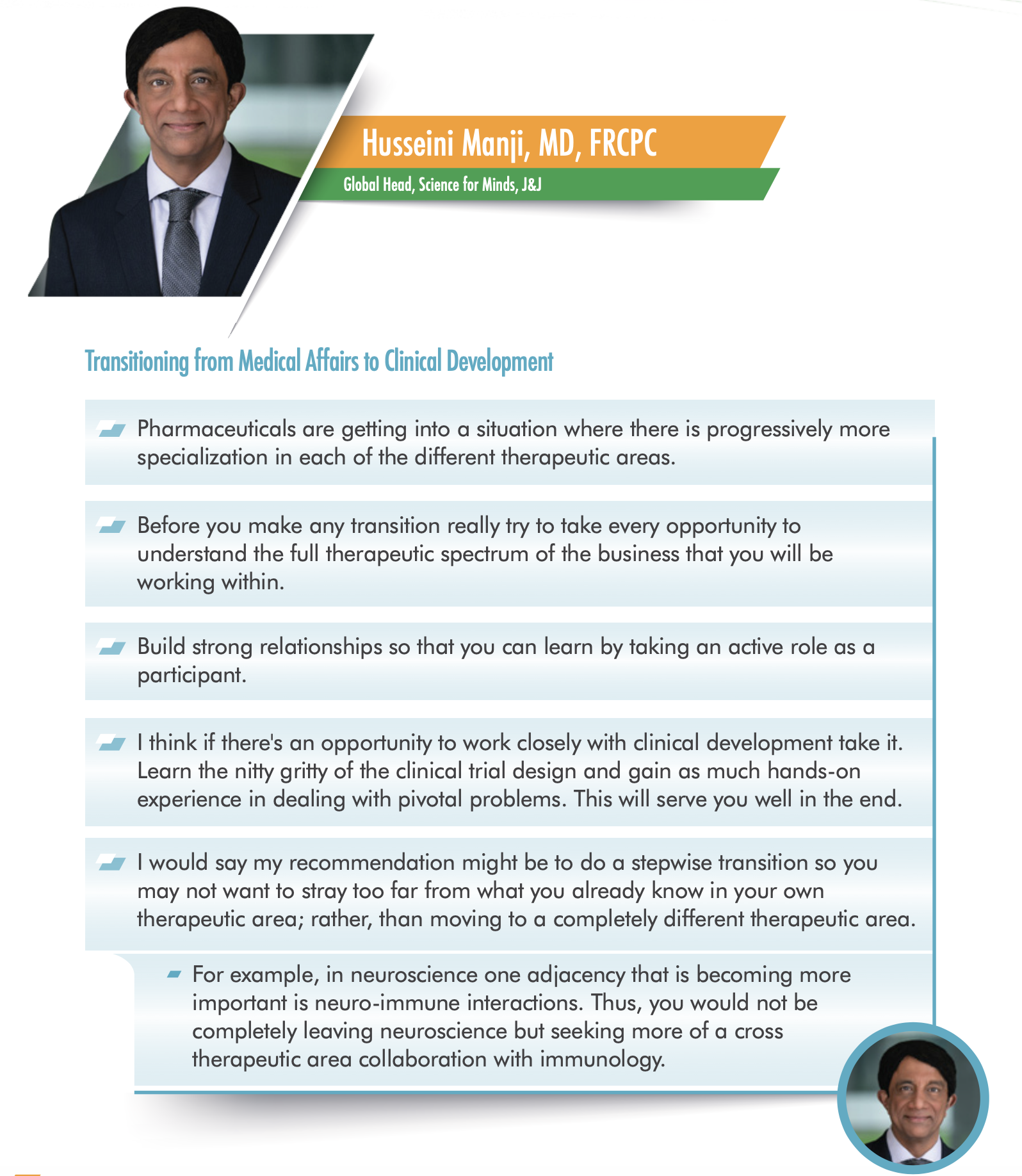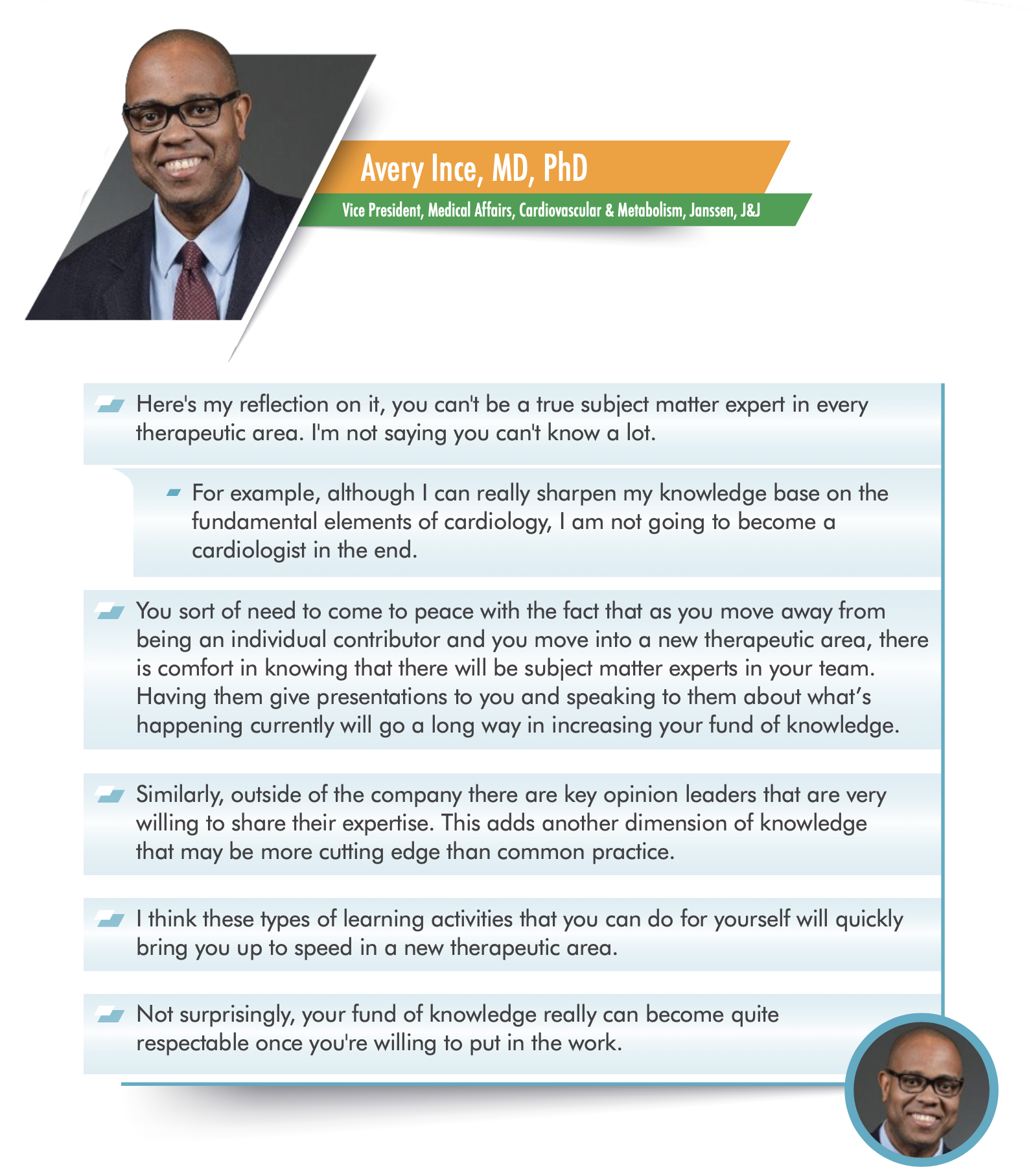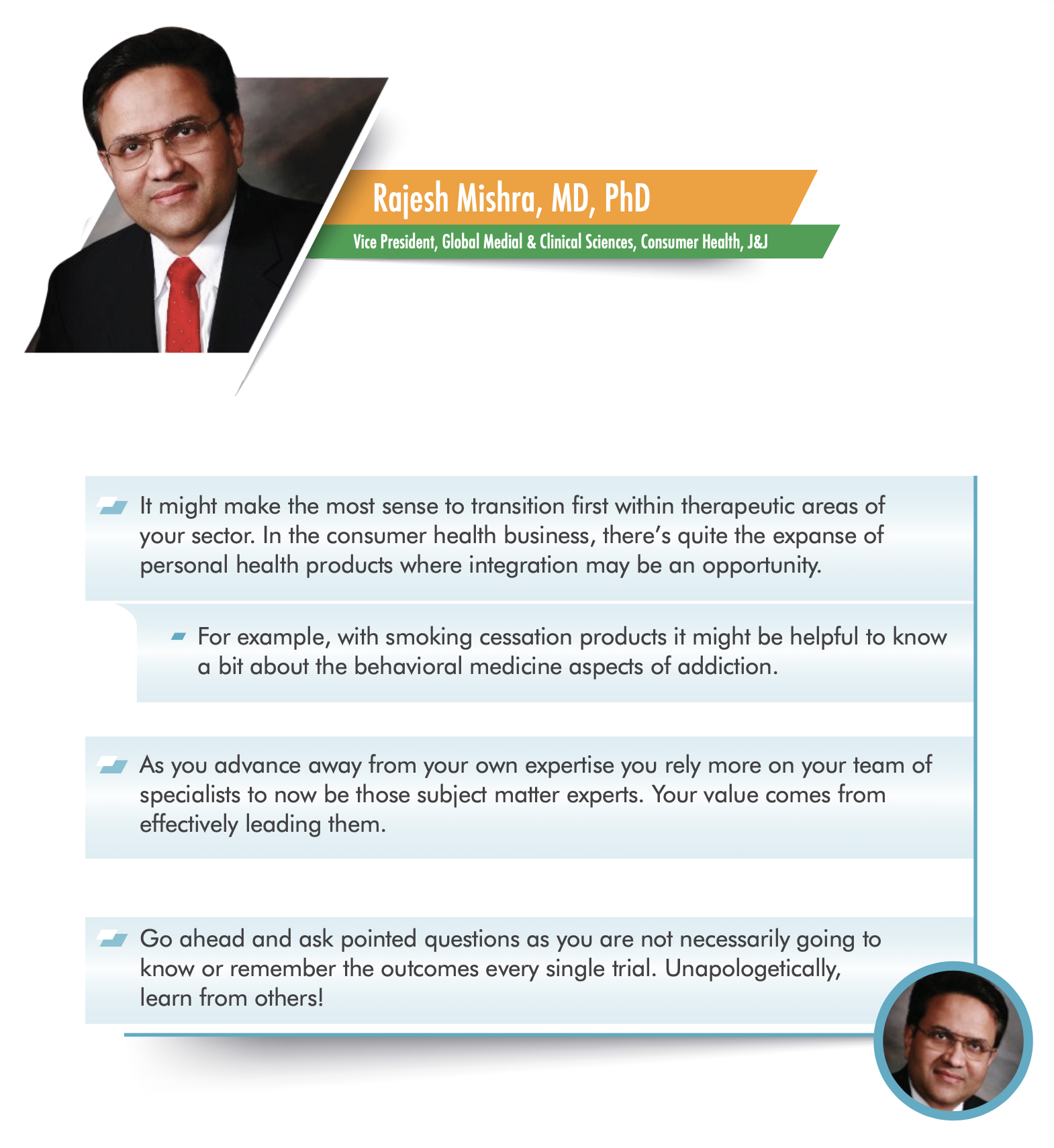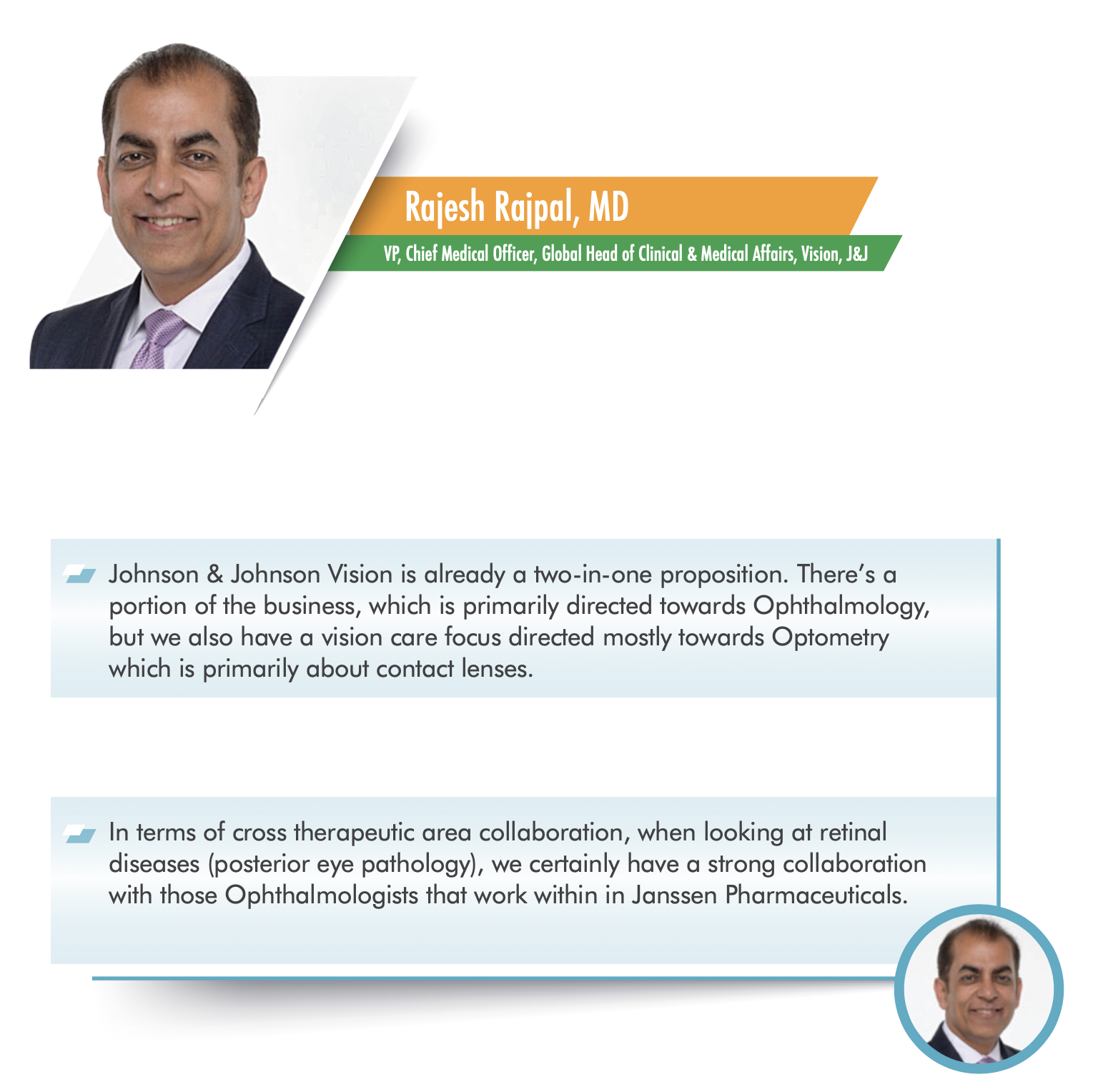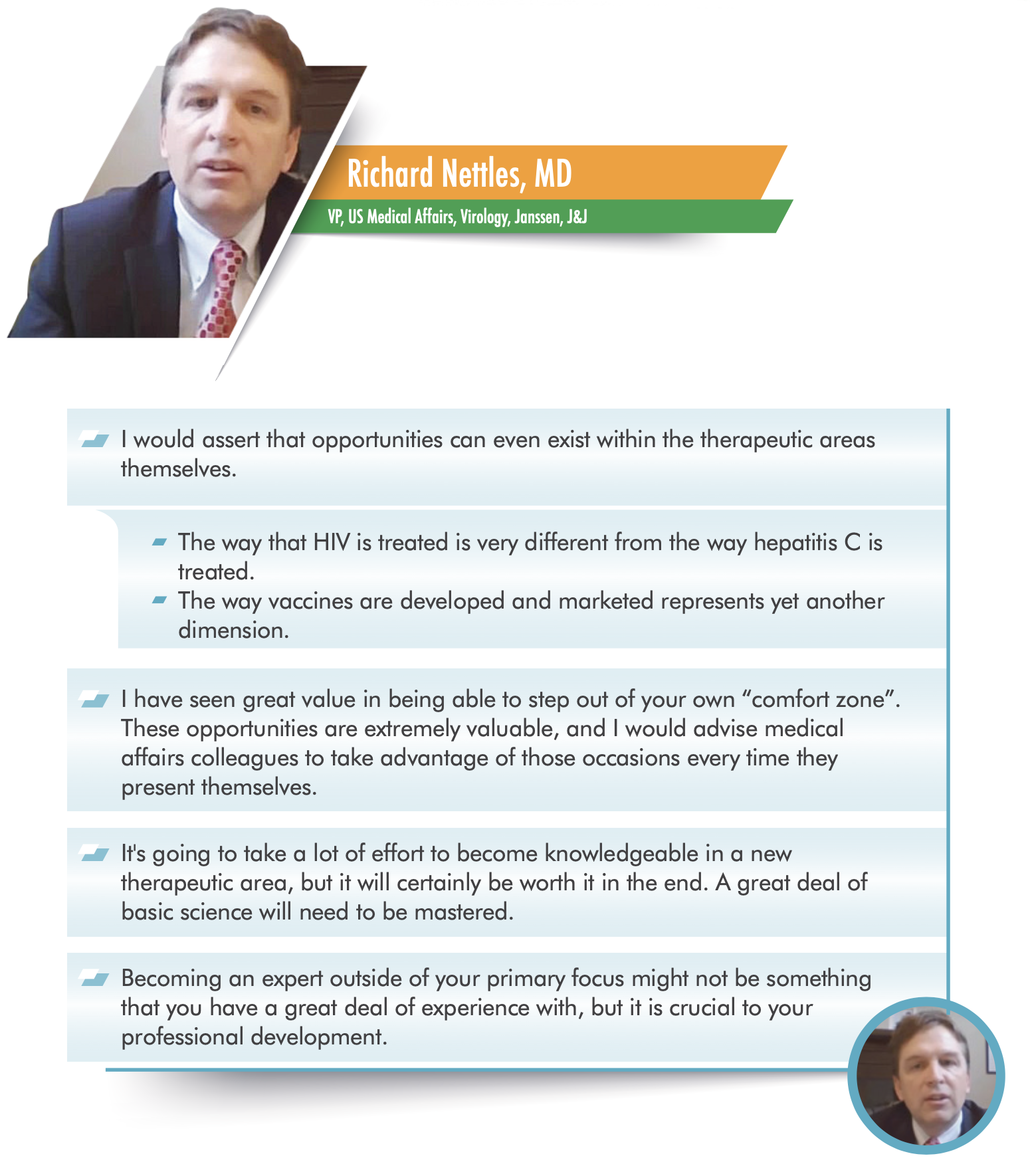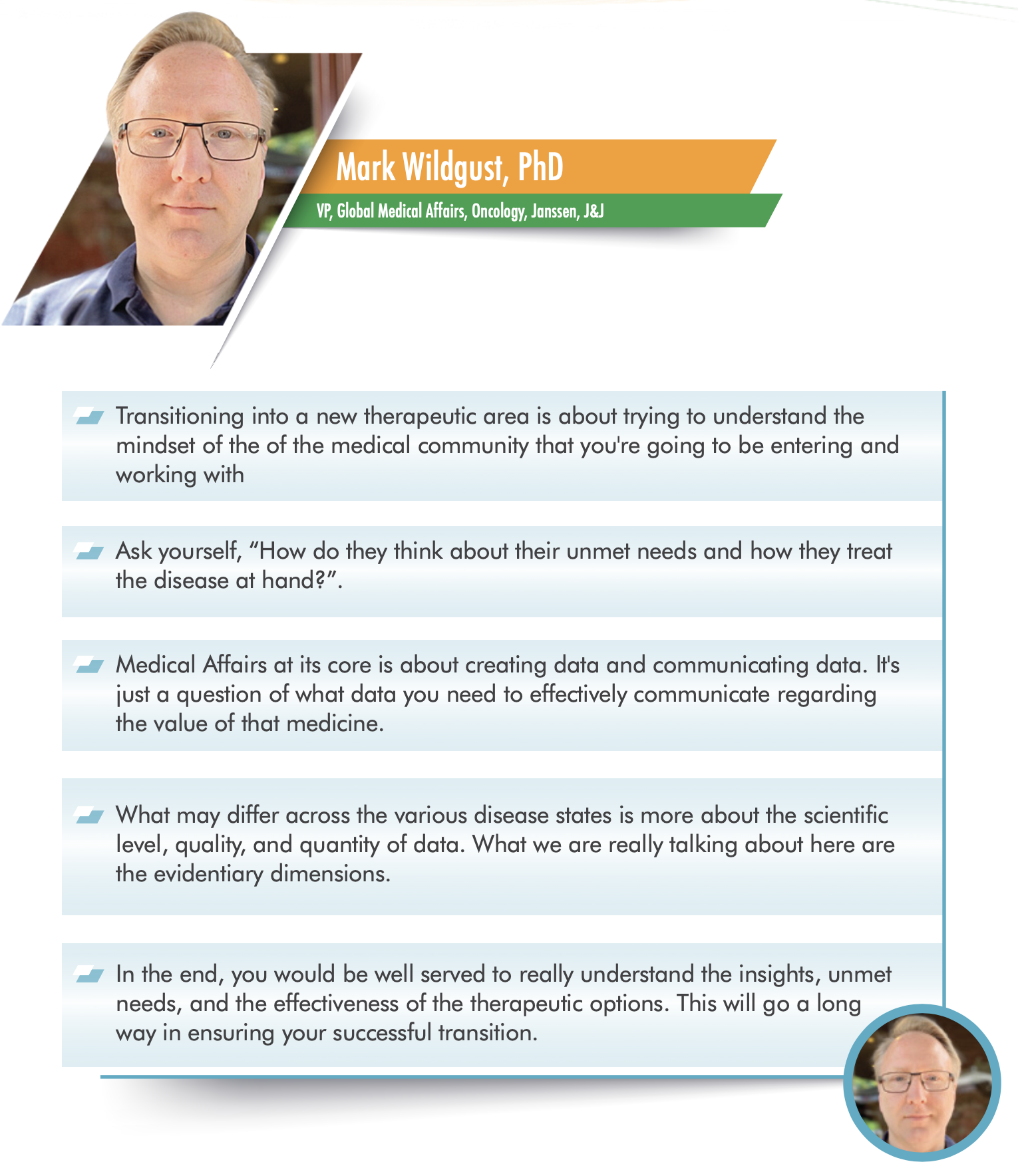 The views expressed in this article represent the opinions of the individual contributors only. None of the contributors is speaking on behalf of any Johnson & Johnson-affiliated organization.