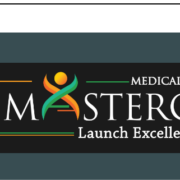 Instruction will include a limited number of plenary sessions focused on general launch principles that apply to all types of launches. The majority of program time (>65%) will be spent in small group interactive workshops and table discussions, where participants will have the opportunity to join peers with specific interests and needs, such as launch planning for big pharma, first time launches, or medical/diagnostic device launches.
REGISTER NOW FOR A CITY NEAR YOU!
THANK YOU TO OUR EXCLUSIVE EVENT SPONSOR
Medical Affairs Professionals who are part of a launch planning team
Professionals looking to gain local, regional & global market level perspective
Executives looking to engage with other industry Thought Leaders across Big Pharma, Biotech & Devices​
A bespoke learning framework created by the largest industry group of Launch Excellence Medical Affairs experts from across the globe​
A unique opportunity to develop skills that push your organization forward​
Continued, ongoing benefits including access to online learning materials and networking opportunities​
Unique 2-day program with built-in commute time​
Thought Leader insights and peer-to-peer discussions​
Review case studies in a practical workshop environment​
Interactive, educational setting with tangible applicability for you and your team
Empower individuals and teams for optimal professional growth​
Share best practice across Leaders within Medical Affairs​
Examine the role of multichannel/omnichannel working within Launch Excellence​
Network with peers ​
FACULTY – SAN DIEGO MASTERCLASS
After participating in the Launch Excellence MasterClass program, participants should be better able to:
Understand the expanding Medical Affairs leadership role in Launch Excellence and how Medical Affairs expertise should be leveraged throughout the process to maximize value
Identify core components of a successful launch from a company and learn from external stakeholders' preferences
Demonstrate cross-functional collaboration and alignment on shared goals and expectations when working across internal and external stakeholder networks
Supporting the optimization of tools, systems and processes to elevate organizational launch capabilities and readiness with clear roles and responsibilities for strategic and implementation objectives
Address current real-world launch challenges driven by an accelerated shift to digital and remote working through case studies and live discussion
TOPICS COVERED IN THIS MASTERCLASS
Day 1 will begin at 10:00 and adjourn at 17:00 with a West Coast Chapter Networking Reception from 17:00 – 18:30. Day 2 will begin at 10:00 and adjourn at 16:00
MONDAY, November 7th
9:00 – 10:00: Breakfast & Networking Hour


10:00 – 10:15: Welcome & Introduction


10:15 – 10:35: The Critical Role of Medical Affairs in Launch Success
An overview of the role of Medical Affairs in launch readiness, starting at T-48 months
Discuss metrics to demonstrate value/success
10:35 – 10:55: Digital Innovation Driving Medical Affairs Launch Excellence
Highlight digital transformation acceleration, shift in customer expectations, and impact on launch strategy
Discuss the omnichannel approach, digital opinion leaders, virtual/hybrid engagements/meetings, social media engagement/listening, publication digital enhancements
10:55 – 11:20: Expert Panel Q&A
11:20 – 11:40: Refreshment Break
11:40 – 11:50: Introducing the Launch Case Study
11:50 – 13:00: WORKSHOP #1: Defining & Measuring Launch Success
13:00-14:00: LUNCH 
14:00 – 14:30: Evolving Organizational Models
The Role of Global, Regional and Local Medical Affairs in Evidence Generation and T-24 Planning

Highlight the relationship between Clinical and Medical
Summarize pre- and post-regulatory data needs for Clinical (preclinical, phase 1–3) and Medical Affairs (PROs, RWE, HEOR, investigator-initiated studies, patient involvement in evidence generation planning and execution) and practical differences between regions (cultures, reimbursement, HEOR data needs)

Evidence Generation Planning: Working Sessions
14:30 – 14:55: Industry Trends Shaping Our Organizations
14:55 – 15:15: Expert Panel Q&A
15:15 – 15:45: Refreshment Break
15:45 – 16:45: WORKSHOP #2: Focus on Organizational Readiness
16:45 – 17:00: Day 1 Summary & Close
17:00-18:30: West Coast Chapter Networking Reception
TUESDAY, November 8th
*Includes a 15 Minute Q&A
9:00-10:00: Breakfast & Networking Hour
10:00 – 10:05: Day 2 Introduction
10:05 – 10:45: Leveraging Strategic Storytelling to Optimize Data Dissemination*

Discuss essentials of strategic storytelling and omnichannel dissemination
Guidance on how to assess external audience channel preferences
Discuss which types of information are most valuable and inform their decision making
Discuss the role of social media and compliance guardrails
10:45 – 11:15: The Evolving Role of Field Medical in Launch Excellence*
The Evolving Role of Field Medical in Launch Excellence
11:15 – 11:30: Refreshment Break
11:30 – 12:00: Patient centricity: Shifting from Buzzword to Actionable Plan*
Industry expert will discuss how patient centricity has evolved and the role of Medical Affairs in presenting the patient voice
Patient expert will highlight practical ways to collaborate and co-create with patients
12:00 – 13:00: WORKSHOP #3: Evolving Data Communication
13:00-14:00: LUNCH
13:45: The Role of Global, Regional and Local Medical Affairs in Evidence Generation and T-24 Planning*
14:35 – 15:45: WORKSHOP #4: Principles of Evidence Generation Planning
15:45 – 15:50: Meeting Summary & Close
15:50: Adjourn
Hotel Republic San Diego Autograph Collection
421 W B St.
San Diego, CA 92101

Accommodations at the negotiated group rate are limited.
Group discounted rate: $189 USD per night.

You may reserve your accommodations at the reservations link below.
Last Day to Book at Group Rate (pending availability): Friday, October 21, 2022



If you have already registered, the accommodations reservations link will be emailed to you as soon as it becomes available.
REGISTRATION PRICING
&

SCHEDULE
INDUSTRY-MEMBERS
$1,500 USD

INDUSTRY-NON-MEMBERS
(INCLUDES 1 YEAR MAPS MEMBERSHIP)
$1,750 USD

TEAMS OF 5 OR MORE REGISTERING AT THE SAME TIME
$1,350 USD EACH (MEMBERS)
$1,500 USD EACH (NON-MEMBERS)
SOLUTION PROVIDER-MEMBERS
$1,950 USD

SOLUTION PROVIDER-NON-MEMBERS (INCLUDES 1 YEAR MAPS MEMBERSHIP)
$2,150 USD

Industry is defined as those currently employed by a life sciences company (pharma, biotech, medical & diagnostic devices), MA professionals with prior employment at a life sciences company but currently in between jobs, or independent MA consultants (not part of a consulting firm/agency) with previous employment in a life sciences or medical device company.
A RECOGNIZED STANDARD OF EXCELLENCE
MAPS is a globally recognized leader in education, training and best practice sharing – setting the standards for Medical Affairs excellence for over 9,000 members from 270+ companies, including 27 official industry partner companies (and counting). A certificate of completion will be provided at the conclusion of the MasterClass. In addition, an online workspace for the MasterClass cohort will be created immediately following the program for one year to allow continued best practice sharing, Q&A, and co-learning from peers in the cohort.
CHECK OUT THESE OTHER GREAT MASTERCLASS PROGRAMS!
https://medicalaffairs.org/wp-content/uploads/2022/06/San-Diego-Launch.png
321
845
Jalene Kaiser
https://medicalaffairs.org/wp-content/uploads/2022/11/MAPS-Logo-R-NoTagLine.png
Jalene Kaiser
2022-04-02 21:33:00
2022-11-02 16:01:34
Launch Excellence Masterclass San Diego
602 Park Point Drive, Suite 225, Golden, CO 80401 – +1 303.495.2073
© 2023 Medical Affairs Professional Society (MAPS). All Rights Reserved Worldwide.
Scroll to top