Objectives
At the end of this series of podcasts, the participant should be able to:
To Introduce the listener to what are social listening insights
Discuss potential opportunities and challenges when instituting social listening insight
Value and impact of social listening insights on Medical Strategy
And finally Technology considerations and manpower needed
Episode Info
INTERVIEWER: Sanaz Cardoza
PharmD, Senior Director, Field Medical, Mallinckrodt Pharmaceuticals
Medical Affairs Professional Society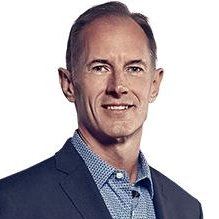 INTERVIEWEE: Anthony Page
MBA,CEO, Voxx Analytics
Medical Affairs Professional Society
Following is an automated transcription provided by otter.ai. Please excuse inaccuracies.
Sanaz Cardoza  00:00
Welcome to the MAPS Insights Focus Area Working Group's podcast series on social listening for insights. In this first podcast, we will discuss some of the opportunities and challenges social listening offers medical affairs, and how to go about implementing a program. I'm Sanaz Cardoza. I'll be the moderator for this podcast. I currently serve as a member of the insights focus area Working Group. I'm a medical affairs senior director at Mallinckrodt Pharmaceuticals, and have been in pharmaceuticals for 10 plus years, mostly in medical affairs. The views expressed in this recording are those of the individuals and do not necessarily reflect on the opinions of MAPS or the companies with which they're affiliated. This presentation is for informational purposes only, and is not intended as legal or regulatory advice. We encourage you to engage in conversations about social listening insights with other map members via the community portal on the MAPS website. Simply log in with your email address and password associated with your MAPS account, and click on the discuss tab. Then scroll down to the discussion categories to the right side and select insights to post a question or review previous postings. She objectives for this podcast are to introduce the listener to what our social listening insights, discuss potential opportunities and challenges when instituting social listening insights, value and impact on the medical strategy. And finally, technology consideration and manpower. today's podcast will be an informational interview with Tony Page, CEO of Box Analytics and a fellow member of the Insights Focus Area Working Group. Some of you might have seen Tony's presentations on the insights process at previous MAPS conferences. Tony has been in pharma for over 20 plus years, and prior to that developed his expertise and insights as a strategic intelligence officer in the United States government. Welcome, Tony. And thank you for taking the time to be here today with us.
Tony Page  02:21
Hi, Sonos, pleasure to be here.
Sanaz Cardoza  02:24
Thank you. So to begin with, what are social listening insights?
Tony Page  02:30
Well, in general terms of insight is just a new piece of knowledge, an idea or even just a new perspective on something that also has a business implication, it alerts us to something that's likely to affect strategy and that we need to react you. So when we say social media insights, we're simply talking about insights we gain from social media content, and social listening is the process of monitoring or gathering data, listening in effect to all of the conversations happening on social media platforms?
Sanaz Cardoza  03:01
What leveraging opportunities does social media offer that supports the insight generation process and potential implications to them medical strategy? What's the upside?
Tony Page  03:14
Let's begin with looking at social media as a good starting point, because the first step in the insight identification process is to identify key topics and questions. That first step is critical because relying on pure luck to stumble across insights isn't useful. We need to focus on important issues. And frequently, we don't start where we should because as human beings, we tend to focus on what's right in front of us and often miss the bigger picture. So social listening provides a method for us to actually see everything that's being talked about in an organized way. And that can alert us to topics that we hadn't thought of. This also provides early warning, which is another important function of insight process.
Sanaz Cardoza  03:55
What about the second step and the insight process identifying sources of information?
Tony Page  04:02
So social listening data itself is obviously valuable because of what it says. But it also points us to sources of deeper information. So by identifying who's posting relevant content, we can then approach them to learn more by that for example, sending out MSL to engage in scientific exchange in intelligence jargon, that's called the queueing strategy where you use a low cost General Resource to trigger your more valuable assets.
Sanaz Cardoza  04:31
And when you have the opportunity to interact with your source, healthcare professional or key opinion later, you want to know and be aware of what what they're saying online, so you're well informed?
Tony Page  04:44
Correct. A good example is the early days of COVID when hcps were putting out information about the implications of COVID for their high risk patients, should they continue immune suppression therapy? Can they safely delay treatments and you had patients talking about their Concerns over drugs and vaccines. So forgetting about the validity of any use conversations, social listening alerted people to those things and told them where to learn more so that they weren't blindsided by anything.
Sanaz Cardoza  05:13
Monitoring these conversations will obviously require some technology tools or platforms, what are some of the challenges in putting the right technologies in place?
Tony Page  05:24
Well, the technology challenge is the classic Big Data challenge, where the three V's of big data, the variety, the volume, and the velocity of the data coming at you is very high. So you have to begin by filtering the data to pull in only what's specific to your disease community or your needs, and filtering out all the noise that requires creating a very carefully constructed set of keywords, basically, the inclusion exclusion criteria for the data, then, because of the volume and the velocity of the data, you also have to organize and process the data as it's coming in. So you can quickly see what's going on, without reading through 1000s of posts. And you also have to figure out who to listen to, who are the Cowell's who are the hcps that actually treat your patients who's really influential in different contexts. And who should you ignore? These challenges can seem overwhelming initially, but the tools exist, and it really doesn't take too long to climb the learning curve, and figure out what your options are.
Sanaz Cardoza  06:24
What about non technological challenges? There has to be a process built around these tools, right?
Tony Page  06:31
Absolutely. Most importantly, you need to have an analysis process where someone looks at the data to identify the significant implications. And I strongly recommend that an internal person or team be part of that process. The technology can do a great job pointing out what's going on, and summarizing all the data. But the technology can't know the company's strategy. And it can't recognize what has implications for the business. So to get to the insights, there has to be a process to make sure that people who understand the strategy, take a look at the data to identify things that might require some reaction. And the best people to do that are experts inside the business. And depending on who your internal stakeholders are, you might want a team of people to review because for example, what's relevant to clinical development may not be obvious to the field force or vice versa.
Sanaz Cardoza  07:22
Okay, let's talk about the main reasons a medical affairs organization should implement a social listening program.
Tony Page  07:32
Obviously, everything is moving online very rapidly, and social media platforms are increasingly accepted as legitimate channels for scientific exchange, to the point where you literally can't ignore it. A medical Affairs Director, in fact, told me last year, she was trying to set up a meeting at a conference with a top tier caol. And the caol said, I don't have time to meet with you. But if you want to know what I think just follow me on Twitter, so they literally had to go online. Another good example was during the early days of COVID, when a top researchers started an online Twitter group with other top researchers. And that group very quickly became one of the most important global resources for keeping up with developments. And it's not only the scientific exchanges, it's important social media, especially since COVID, has vastly increased the direct interactions between hcps and patients. And those conversations often contain really good insights for product development and communication strategies. So if you don't follow this kind of activity, you'll definitely be missing out on an increasingly significant amount of important information.
Sanaz Cardoza  08:40
So when a company decides to make the leap and start a social listening program, where should they start?
Tony Page  08:49
At this point, most companies can't do this by themselves. And there's really no good reason to try. You don't even really need to involve your in house IT folks unless you have very, very unusual requirements. So with that in mind, there are two important steps to moving forward. First, companies need to assess the technology tools and platforms. So start with some professional networking MAPS is a good place to start and have some vendor conversations to understand what's out there. Second, as I said a minute ago, you need to identify the internal person or team who's going to look at the outputs to identify insights. In fact, social listening is a great place to start building the foundation of a broader medical affairs insight process. So for example, once a social media insight team is in place, you can designate someone to coordinate follow up with the field, to integrate that reporting with the social media findings, to report to internal stakeholders and gather feedback and determine how you will find a collection effort going forward. So you're building a system around an ongoing insight process. So this can really be scaled into a very strategic initiative.
Sanaz Cardoza  10:00
As you're looking at technology options, how do you evaluate quality?
Tony Page  10:06
I think data comprehensiveness and platform usability are key. So first, you have to look at all the sources to make sure it's not just Twitter, for example, then look at whether the data can be scoped and filtered so that it's all relevant to your disease area and doesn't have too much noise as we talked about, then you have to look at functionality to make sure it's easy for users to filter the data and look at what catches their eye. using tools like timeline, sliders, interactive graphics, you also want to make it easy to link out to the raw content on various social media platforms. And getting all that right really requires a vendor that has a very good understanding of the nuances of biopharma and not just the technologies.
Sanaz Cardoza  10:51
What metrics do you use to evaluate success? The only really important metrics are, how many real insights did we capture? What were they and what value did they create? Ideally, you want to be able to document every example where an insight led to an action, but at the very least, you should always capture stakeholder satisfaction about how helpful they found the information. But these kinds of metrics are not specific to social listening. They're the same for any insight process. I know we haven't talked about compliance at all, because that will be in our next podcast, but I'm sure you'd agree that compliance should be a part of this process from the beginning.
Tony Page  11:34
Absolutely, there are no real compliance obstacles. But there are certainly things that need to be in place to manage those requirements. It's generally pretty straightforward if it's a collaborative process from the beginning.
Sanaz Cardoza  11:48
Thank you, Tony for untangling all the complexities and unknowns of social listening insights and laying out the steps that a medical affairs organization should take to institute a successful social listening insights program. As you said, We're an environment now that we no longer can ignore the impact and value of social media insights. A supplemental PowerPoint will be attached to this recording link page on the MAPS website content hub. We encourage you to join us for the second part of this podcast as we explore the compliance dynamics surrounding social listening. Digital Francis from Price Waterhouse Cooper will walk us through the compliance implications and considerations for social listening. If you're a MAPS member, thank you for your support of map. If you're not a MAPS member and would like to access additional resources in this area, please visit MAPS website to explore joining today at medical affairs.org forward slash members ship forward slash Thank you for listening. This concludes the podcast